Nominate someone for a Tom Longboat National Award for 2023
Apr 18, 2023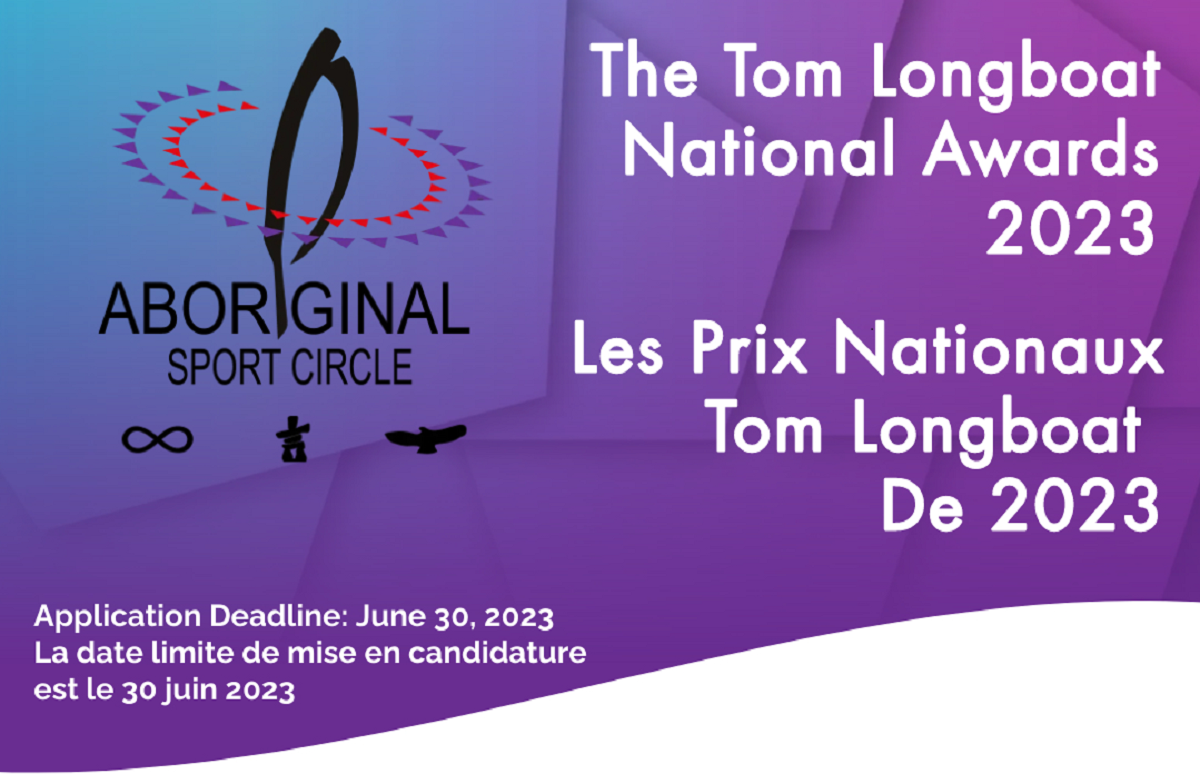 Nominate an athlete for a Tom Longboat Award today! The awards were established in 1951 to recognize Aboriginal athletes for their outstanding contributions to sport in Canada. With a few exceptions, the Awards have been given out every year since its inauguration. It remains the longest standing and one of the most prestigious awards for the Aboriginal athletes in the country.
As a program of the Aboriginal Sport Circle, the Tom Longboat Awards provide a forum for acknowledging the growth and strength of the Aboriginal sport movement in Canada, as well as its tremendous impact on sport development from community level participation to elite level competition. The Awards include a male and female category.
The Aboriginal Sport Circle is committed to developing sport that fosters the development of the whole individual. In addition to their athlete achievements, recipients have demonstrated a personal commitment to the principles of sportsmanship and fair play, as well as to being a positive role model. They also have demonstrated a commitment towards living a balanced lifestyle – one that develops their physical, mental, cultural and spiritual capacities.
For the 2023 program year, all nomination packages will be forwarded directly to the Aboriginal Sport Circle, where a National Selection Working Group will determine the national recipients for the male and female category. The two national recipients will be presented their Awards through a virtual awards ceremony hosted by the Canadian Sport Hall of Fame.
Applicants must meet the following criteria to be eligible as nominees:
Applicants must be of Aboriginal descent (inclusive of First Nations, Inuit, and Metis).
Applicants must be active within the nomination period.
Applicants must demonstrate sportsmanship, fair play and ethics in sport 
Applicants must be 15 years old or older
Application Deadline: the nomination period is April 15, 2023 to June 30, 2023
Access the digital nomination form here in English and French. 
Read more about the awards.