Northern B.C. receives $100,000 to make sport more accessible
Jun 18, 2018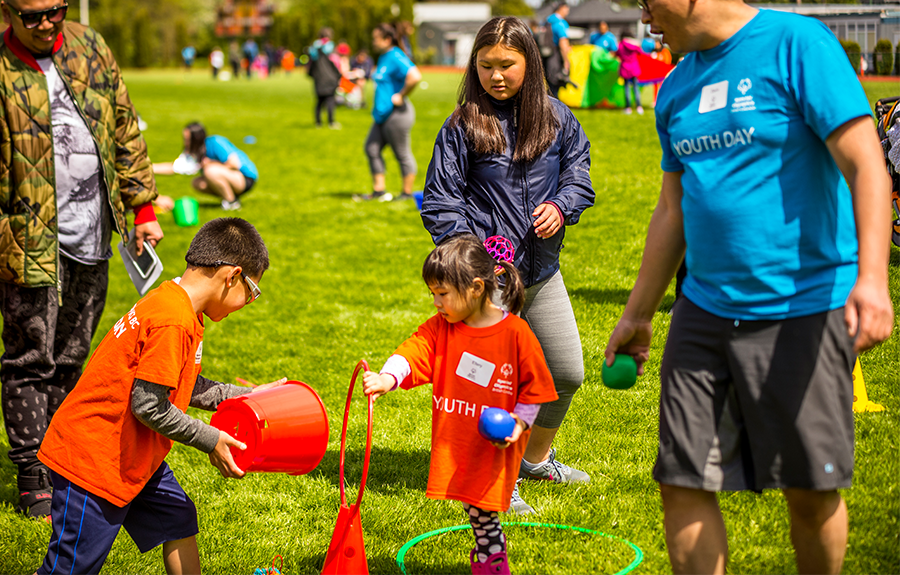 Through the Northern Sport Accessibility Initiative (NSAI) Grant, viaSport and its funding partners are proud to allocate $100,000 to eight organizations in four different Northern B.C. communities. This funding will support these organizations delivering sport, recreation and physical activity at the community level to bring impactful change for persons with disabilities. 
Funded by the Ministry of Tourism, Arts and Culture and the Canadian Paralympic Committee, the Northern Sport Accessibility Initiative (NSAI) was a three-year pilot project to expand access to sport and recreation for people with disabilities living in Northern B.C.
"Every community in Northern B.C. is diverse and unique," said Sheila Bouman, CEO of viaSport. "Our goal is to empower local champions and increase accessibility to sport and recreation based on the specific needs and realities of their community."
For NSAI's third and final year, viaSport piloted an innovative approach to support community-driven change and ensure long-term positive impacts for those with disabilities. In consultation with the Canadian Disabilities Participation Project, a user friendly Accessibility Audit Tool was created as part of the NSAI Grant application process.
The unique Accessibility Audit Tool was successful in 1) building awareness of multiple dimensions of accessibility and 2) encouraging applicants to consider the multitude of ways that grant funding could be used to reduce barriers to participation and enhance the quality of participant experiences.
We applaud the following grant recipients and their commitment for more accessible sport and recreation programming:
Engage Sport North Society | Prince George This initiative seeks to develop a sustainable program that provides accessible physical literacy programming to children aged 5-12 through the use of NCCP trained facilitators. 
Prince George LumberJacks Wheelchair Basketball Club | Prince George The goal of this program is to enable access through wheelchair basketball to an active and healthy lifestyle for everyone in the community. Specifically, funding will lower the financial barriers to participation by assisting with the cost of equipment and facility rental as well as increase the coaching expertise in the region.
Caledonia Nordic Ski Club | Prince George This funding will assist in improving facility accessibility in preparation for the World Para Nordic Ski Championships. Specifically, funding will be allocated to ensure entryways and washrooms are accessible and ramps installed where needed. A universal communication system will also be installed to ensure the safety and enjoyment of those with visual and hearing impairments.
Northern Adapted Sports Association | Prince George This initiative removes barriers to sport participation by purchasing a trailer that can bring adaptive sport equipment to the individual or location of use. Using this approach, wheelchair basketball, para-badminton, para-ice hockey, para-nordic, general fitness, wheelchair rugby, wheelchair curling and wheelchair tennis will all be offered without the need for participants to travel to select facilities or attempt to move the equipment on their own.
Special Olympics BC Smithers | Smithers This program will provide track and field equipment and volunteer training to the Special Olympics community in Smithers thereby reducing financial and accessibility barriers.
Prince George Rugby Club | Prince George This funding seeks to remove the financial barriers to wheelchair rugby by assisting with the cost of equipment and facility rental. It also seeks to increase coaching capacity in the north through assisting with the cost of bringing in trained coach developers and training program leaders.
Special Olympics Williams Lake | Williams Lake This program seeks to reduce financial barriers by assisting with the cost of a snowshoe performance camp and tournament weekend. With a rejuvenated Special Olympics community in the area, this program looks to increase the visibility of the organization and promote investment by local businesses in an effort to become financially self-sustaining.
Lakeside Multiplex | Burns Lake This program seeks to remove financial barriers to a number of fitness programs while also providing training to staff and volunteers in how to best accommodate those with mental health conditions such as depression, seasonal affective disorder, bipolar disorder, anxiety, post-traumatic stress disorder to hyper activity and dyslexia.
Photo Credit: Special Olympics BC