Register for the 2018 BC Sport Leadership Conference
Dec 22, 2017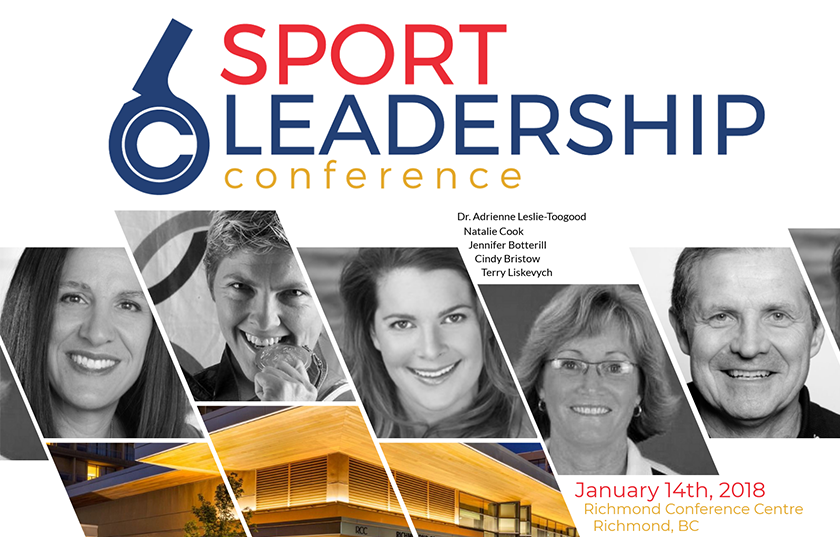 Are you a leader, administrator, director, CEO, manager, coach, PSO staff member or business professional looking to learn new leadership techniques to motivate and help to relate better with the people you meet everyday?
The fourth annual BC Sport Leadership Conference is an excellent opportunity for anyone to learn about leadership that you'll be able to incorporate into your everyday life from athletes from all walks of life, as well as, network with likeminded people.
"When we scheduled the speakers for this year's conference, we tried to make sure we had something for everyone," said Chris Densmore, Volleyball BC, CEO. "I highly recommend to other PSO organizations, that you not only consider sending your coaches this year, but this conference is also an outstanding, affordable professional development experience for your staff as well."
Speaking at this year's conference are:
JENNIFER BOTTERILL
NATALIE COOK
CINDY BRISTOW
DR. ADRIENNE LESLIE-TOOGOOD
Topics covered at this year's conference include:
Peak Performance: Sustainable High Standards for Excellence
Believe: Strategies & Practical Tips to Build Confidence in Athletes and Team Environments
The Necessity of Mental Well-Being for Living a Meaningful Life
Coaching the Modern Day Athlete
The conference is scheduled for January 14, 2018 at the Sheraton Vancouver Airport Hotel– 7551 Westminster Highway, Richmond, B.C.
The conference counts for three NCCP certification points.
To learn more about the conference, visit http://bcsportconference.ca/