Register now! Women's World Cup Legacy Events
Sep 02, 2015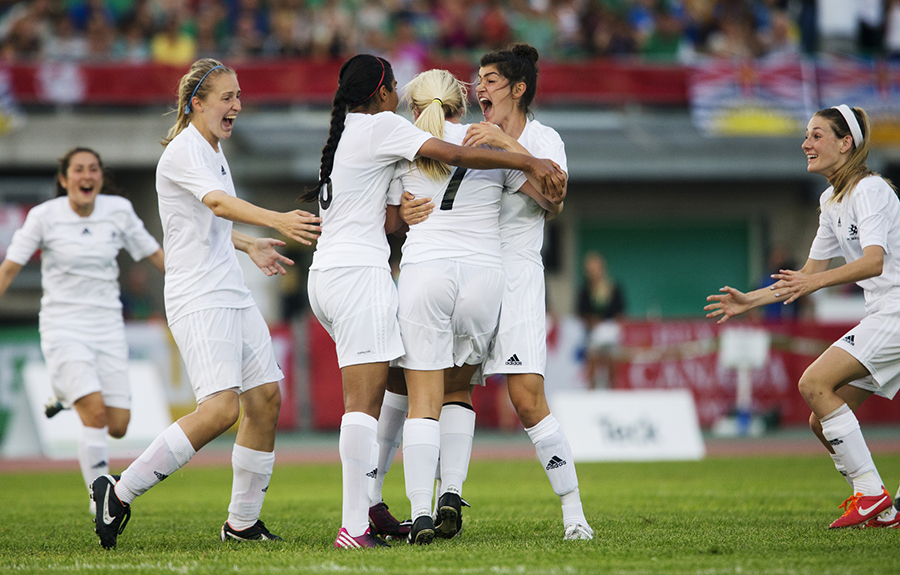 British Columbia put their name on the map this summer as host of nine matches for the FIFA Women's World Cup Canada 2015 – the largest women's sporting event in the world. With numerous sellout games and record-breaking views, the Women's World Cup touched many people along the way.
Starting this September, the Women's World Cup Legacy Project will continue the Women's World Cup's momentum to create a lasting legacy for girls and women in soccer across the province. 
In partnership with the Ministry of Community, Sport and Cultural Development, BC Soccer, Vancouver Whitecaps FC and the Canadian Association for Women and Sport and Physical Activity, viaSport will host five legacy events between September 20 – October 17 in five regions across the province.
Each event is a full-day workshop that offers girls and women the tools and resources needed to become an effective soccer coach, official, or volunteer in their community. With the goal of inspiring more female leaders and mentors across BC, each event will connect participants with impactful female roles models, and local organizations or clubs that can help them get started.
COACH. OFFICIATE. VOLUNTEER. INSPIRE.
EVENT DATES: 
Sunday September 20 – Charles Jago Northern Sport Centre, Prince George
Sunday September 20 – UBC Okanagan, Kelowna
Saturday October 3 – University of Victoria, Victoria
Sunday October 4 – Fortius Sport & Health, Burnaby
Saturday October 17 – Nelson Indoor Soccer Facility, Nelson
 
Find full event details or register today at viasport.ca/soccerlegacy