Six outstanding Indigenous youth athletes receive prestigious award
Nov 21, 2018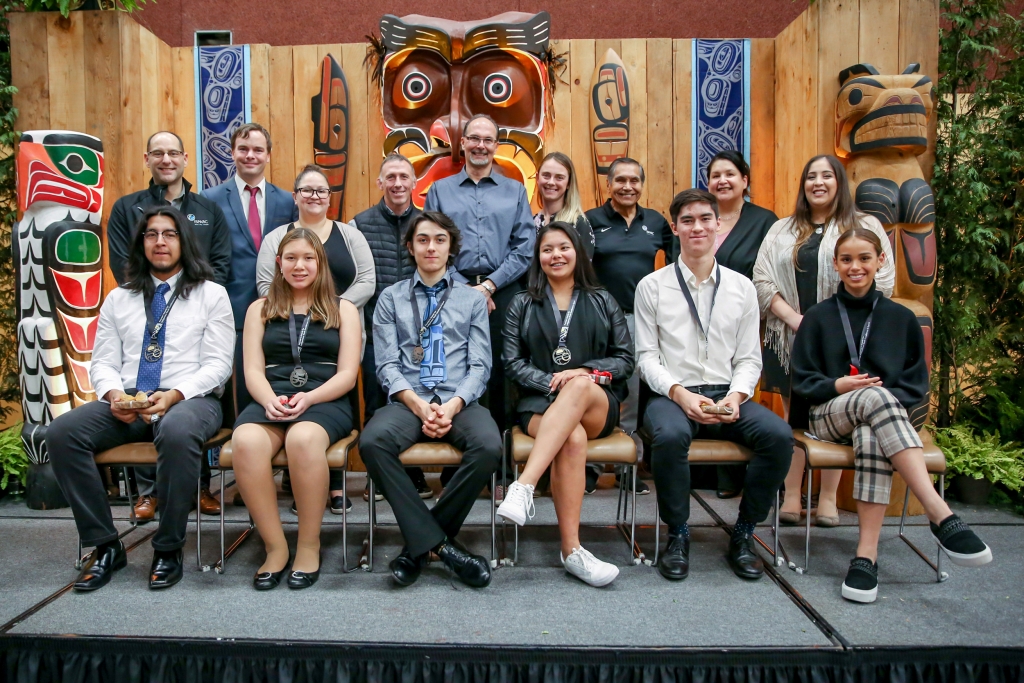 The 2018 Premier's Awards for Indigenous Youth Excellence in Sport were presented last night to six outstanding Indigenous youth athletes from British Columbia's Vancouver Coastal Region. The Awards were presented by Spencer Chandra Herbert, MLA, Vancouver-West End during at a formal celebration held at the Musqueam First Nation Community Centre in Vancouver, BC. Vancouver Coastal is the fourth of the Indigenous Sport, Physical Activity & Recreation Council's (I·SPARC) six regions to honour Indigenous athletes through this unique province-wide awards program.
I·SPARC, in collaboration with the Province of British Columbia, launched the regional nomination process in August 2018, receiving nominations from across the province for Indigenous athletes under 25 years of age who are competing in performance sport and committed to living healthy, active lifestyles.
A total of 47 recipients were chosen within I·SPARC's six regions – Northeast, Northwest, Interior, Fraser, Vancouver Coastal, and Vancouver Island.
The 2018 Premier's Awards for Indigenous Youth Excellence in Sport – Vancouver Coastal Regional Recipients
Rain Thomas, age 14, Basketball, Soccer, Track & Field, Tseshaht First Nation
Kieran McKay, age 19, Lacrosse, Michel Band
Jenaya Grant, age 15, Rugby, Musqueam First Nation
Holden Jones, age 17, Cross Country Olympic Mountain Biking, Haisla Nation
Isabelle Fortin, age 11, Hockey, Ditidaht First Nation
Samson Whitebear-George, age 17, Football, Rugby, Squamish & Tsleil-Waututh Nations
"I'm very proud to support these awards, which provide much-deserved recognition for our top young Indigenous athletes," said Premier John Horgan. "It's great to see these young champions achieving top results in such a wide variety of sports."
"These talented young athletes are rising stars in their sports and role models in their communities," said The Honourable Lisa Beare, Minister of Tourism, Arts and Culture. "I hope these awards will encourage them to keep pursuing their dreams on and off the field of play."
"Tonight, we honour not only the athletic achievements of these amazing young athletes, but also their character, spirit and leadership," said Courtenay Gibson, Vancouver Coastal Regional Lead for I·SPARC. "Our region has gathered to recognize six outstanding youth leaders, chosen to receive this award because of their dedication and commitment to living a positive lifestyle while finding opportunities to give back to their communities and the sports they love."
These Regional recipients automatically serve as nominees for the Provincial Awards. A total of 12 Provincial Awards (six male and six female) will be selected in January 2019. Provincial recipients will be presented with their award at Gathering our Voices: Indigenous Youth Leadership Forum in Port Alberni March 19-22, 2019.