Toronto Pan Am hopefuls to compete in Richmond at 2015 Karate Nationals – Watch LIVE on viaSport TV
Jan 27, 2015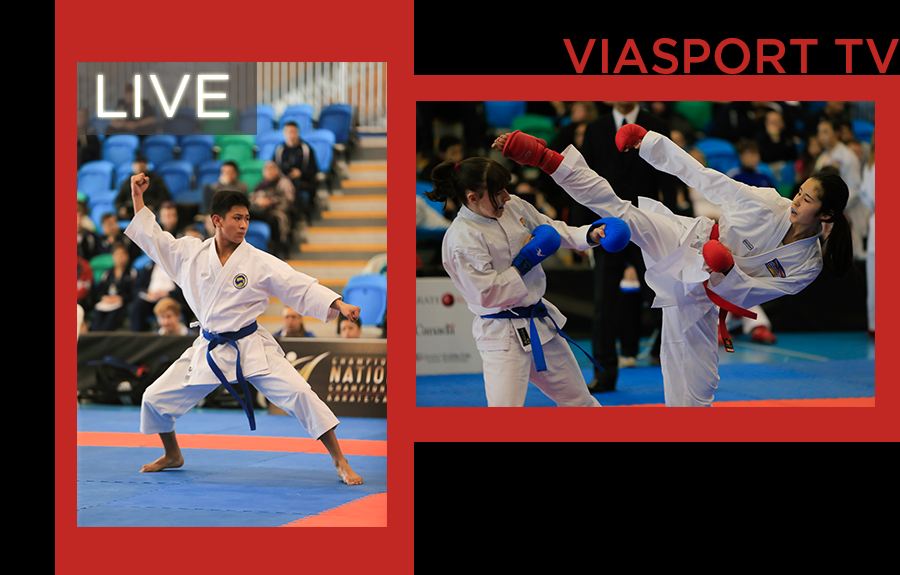 Vancouver, BC – viaSport TV will be at the Richmond Olympic Oval this weekend to provide live coverage of the Karate Canada National Championships. This event is one of the last opportunities for athletes to earn points toward representing Canada at the Toronto 2015 Pan American and Parapan American Games 2015.
Don't miss the chance to see Canada's best compete. Watch at www.viasport.ca/tv.
When to watch:
Friday 9:00 am  – 6:00 pm PT
Saturday  9:00 am  – 6:00 pm PT
Sunday 9:00 am – 2:00 pm PT
"Reaching the national level is a milestone for any athlete, and viaSport wants to make sure that moms, dads, grandparents and friends across the country don't have to miss a moment of it," says Cathy Priestner Allinger, viaSport CEO.
The live-stream of last year's Karate Nationals brought in more than 37,000 views and remains one of viaSport TV's most popular broadcasts to date.
Watch the Karate Nationals live from your computer, tablet or mobile device: www.viasport.ca/tv
– 30 –
About viaSport TV:
viaSport TV is the broadcast and production arm of viaSport British Columbia, tasked with increasing the exposure, recognition and power of amateur-level sport across the province and the world. The goal driving viaSport TV is to offer a broad range of online programming – live-streamed events, interviews, commentary and more – bringing amateur sport coverage into every home across the province. To learn more, visit www.viasport.ca/tv
Contact:
Meaghan Rentmeester
Communications Coordinator, viaSport
778 655-1755
meaghanr@viasport.ca