viaSport BC announces changes to its Board of Directors
Nov 14, 2022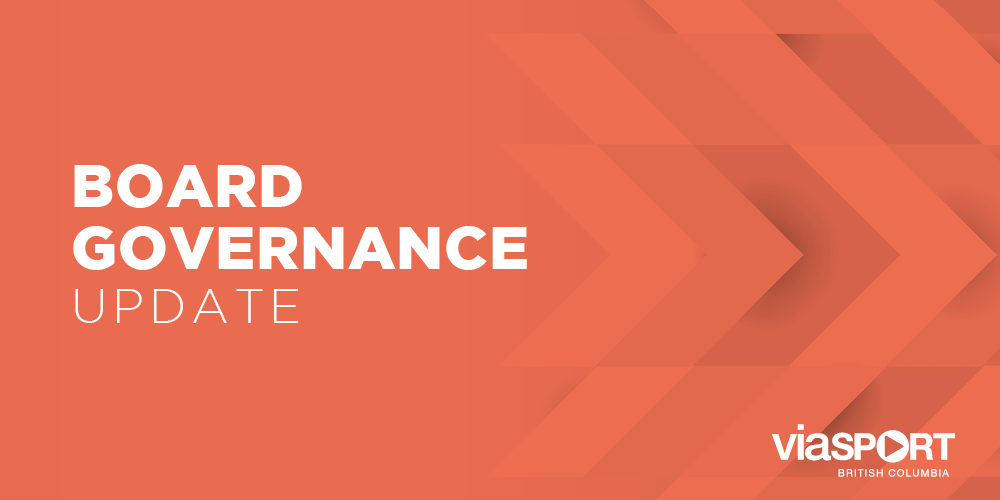 VANCOUVER, B.C. — viaSport British Columbia is announcing changes to its Board of Directors. Peter Lawless leaves his position after serving the maximum term of nine years. Long-time Board member Geoffrey Wong moves into the role of Vice Chair, and viaSport welcomes Sarah Harper as the newest member of the Board of Directors.
Sarah is currently a Partner with law firm Bennett Jones and has over ten years of broad business law background. Sarah was a director with the Vancouver International Marathon Society for many years and brings considerable experience in corporate governance, formulating policies and procedures and providing strategic direction to public, private and not-for-profit organizations. She will contribute to further developing a thriving, resilient and world-class sport ecosystem, inspiring and enabling more British Columbians to play and connect through sport.
"As part of our ongoing efforts to strengthen and diversify viaSport's governance, Sarah's appointment brings the gender balance on our Board of Directors to 45 per cent female," said Charlene Krepiakevich, CEO, viaSport. "We know that representation matters in sport and in all sectors, and that new perspectives will further enable viaSport to promote full and equitable access to sport opportunities for all."
Sarah joins current Board members Chair Rick Ramsbottom and Past Chair, Jon Festinger, Vice Chair Geoffrey Wong, Treasurer Samantha Shorter, and Directors Brad Baker (Tsnomot), Jessica Burton, Kacey Dalzell, Eron Main, Erica McGuiness and Sam Punzo.
"I would first like to thank Peter Lawless for his incredible support and commitment to viaSport over the past nine years. I would also like to extend a very warm welcome to Sarah Harper," said Rick Ramsbottom, viaSport Board Chair. "Together with my fellow directors I'm looking forward to helping viaSport leverage the power of sport to create inspiring sport experiences that are safe, inclusive, and welcoming."
viaSport continues to welcome expressions of interest to join its Board of Directors. In addition to a passion to help all British Columbians develop and realize their potential through sport, viaSport is eager to further enhance its regional representation bringing new perspectives from across the province, as well as skills, expertise and lived experience.
viaSport British Columbia is a not-for-profit organization created in 2011 as a legacy of the Vancouver 2010 Olympic and Paralympic Winter Games. With the support of the provincial government, viaSport leads the governance, promotion and development of amateur sport in British Columbia to build a stronger, more effective system that brings more families to the field of play, more fans into the stands, more athletes to the podium, and more sporting events to the province. viaSport directors are volunteers and nominated for up to three terms with a maximum of three years per term.
For more information about the viaSport Board of Directors, visit the Board page or contact the viaSport Board at board@viasport.ca.
–30–