viaSport British Columbia Board of Directors recruiting for diverse perspectives
Feb 02, 2023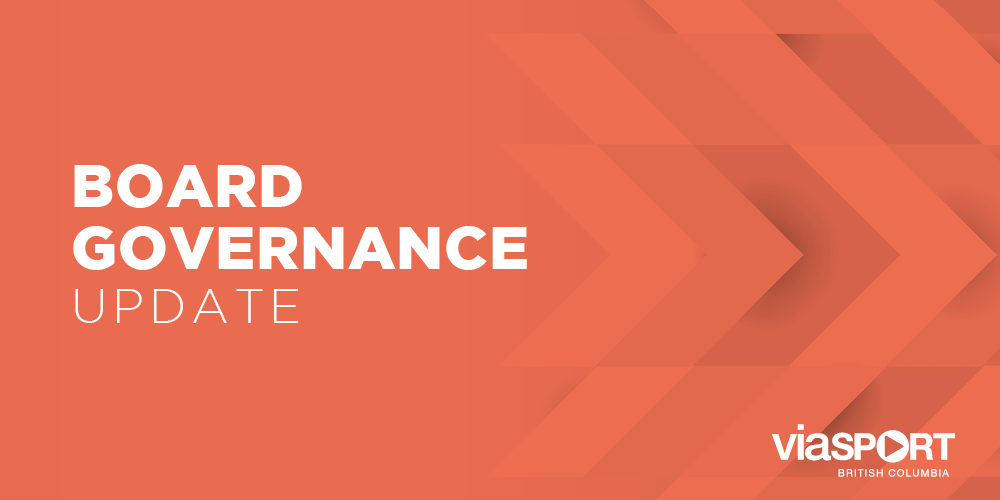 viaSport British Columbia is currently recruiting passionate individuals to join viaSport Board committees, namely the Finance and Audit and Governance committees, as the initial step to becoming future board directors. Candidates should be able to dedicate their time and expertise to help in the development of a thriving, resilient and world-class sport ecosystem that inspires and enables more British Columbians to play and connect through sport.
viaSport's Board provides strategic guidance and duty of care to ensure the organization achieves its mission. In addition to a passion to help all British Columbians develop and realize their potential through sport, the board is eager to further enhance its regional representation bringing new perspectives from across the province, as well as skills, expertise and/or lived experience in areas such as finance, Indigenous governance, mental health, LGBTQI2S+ matters, and others, to benefit the board and viaSport.
viaSport British Columbia is a not-for-profit organization created in 2011 as a legacy of the Vancouver 2010 Olympic and Paralympic Winter Games. With the support of the provincial government, viaSport leads the governance, promotion and development of amateur sport in British Columbia to build a stronger, more effective system that brings more families to the field of play, more fans into the stands, more athletes to the podium, and more sporting events to the province. viaSport directors are volunteers and nominated for up to three terms with a maximum of three years per term.
Interested?
Applicants are asked to send a letter of interest to board@viasport.ca. Your letter should outline your relevant skills, professional qualifications, expertise and experience that would contribute to the effective leadership and governance of viaSport and amateur sport in British Columbia. The deadline for submission is 5pm (PST) February 28, 2023.
All applications will be reviewed by the Governance committee members who will contact applicants. The Governance committee will present a short list of recommendations to the Board for review and approval at the April 2023 Board meeting. Successful candidates will be extended an invitation to join a viaSport committee as a first step to joining the viaSport board as a director, as opportunities to join the board become available.
For more information about the viaSport Board of Directors, visit the Board page or contact the viaSport Board at board@viasport.ca.
Additional information
To ensure under-represented groups are represented on the Board and have full and equitable access to range of sport opportunities in B.C., viaSport encourages applicants to apply who identify in any of the following groups below. Including this information in your letter of submission is voluntary and application will be kept confidential.
Are you a person with a disability?
Are you an Indigenous person?
Are you a racialized person? (Defined as someone whose ethnicity and race are non-white or Western European).
Which gender do you most identify with? 

Female
Male
Transgender
Non – Binary / Non-conforming
Other