ViaSport welcomes Gary Poole and Jared Featherstone to our Media Team
Jul 20, 2015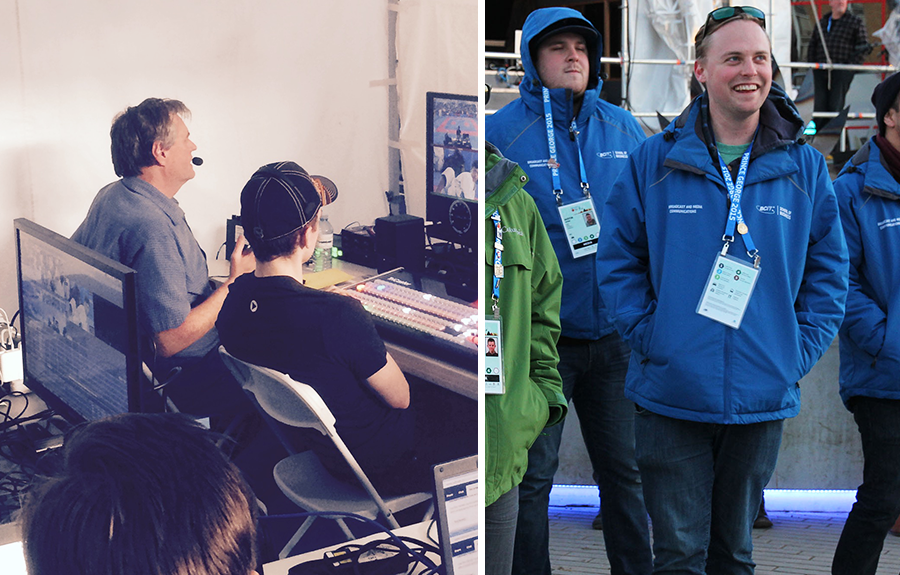 viaSport is excited to welcome Gary Poole and Jared Featherstone to the team in the roles of Technical Director and Associate Producer with viaSport Media. 
Working alongside Dave Stewart, Executive Producer for viaSport, Gary and Jared will help us increase the exposure, recognition and power of amateur-level sport in British Columbia.
Gary has over 38 years of experience in Broadcast TV, Station Operation, Post Production and Visual Effects for TV and film. Some of his most notable credits include a variety of national and international sporting events, domestic primetime coverage for the 1994 Olympic Games, two Emmy and two Leo nominations and numerous events for TED Talks and Canucks Sports & Entertainment.
Jared is a journalist and producer with a Bachelor of Arts from the University of Victoria and a Diploma in Broadcast and Online Journalism from BCIT. Jared has worked closely with viaSport over the past year through our partnership with BCIT, including his role as a Coordinating Producer for Canada Games TV TODAY at the 2015 Canada Winter Games. Most recently, Jared had the opportunity to work on the BBC Sports production team during the FIFA Women's World Cup Canada 2015 in Vancouver.
Visit the viaSport Media section to learn more about our productions and to check out some of our live-stream and event feature coverage.