viaSport welcomes Racquetball BC as an Affiliated Provincial Sport Organization
Mar 22, 2021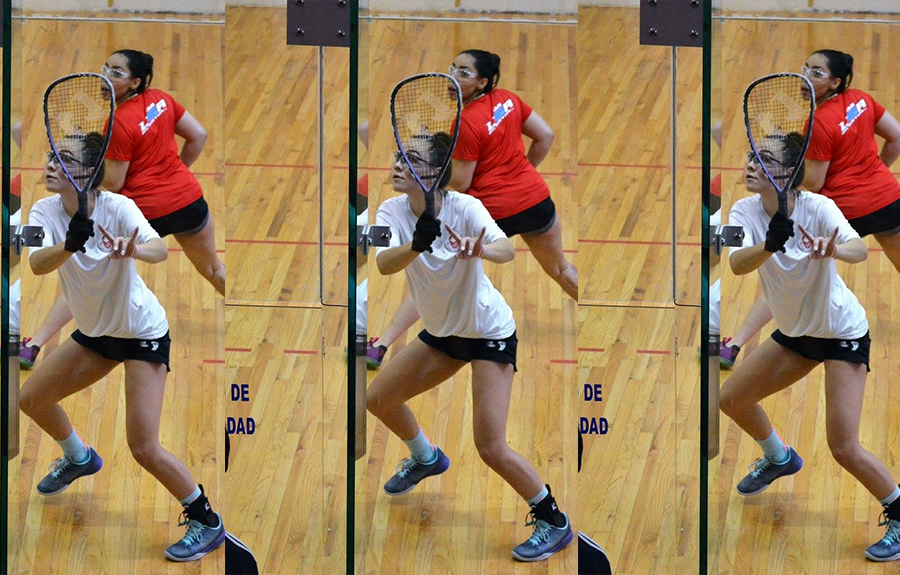 Vancouver, B.C. – viaSport is excited to welcome Racquetball BC as the latest provincial sport organization to receive Affiliate status. As part of our mandate to foster excellence in the province's sport system and goal to empower people to pursue a diverse range of sports, viaSport is proud to see this growth in B.C.'s amateur sport sector. Affiliate status will allow Racquetball BC to benefit from a variety of granting programs, organizational development and education opportunities.
"As part of our efforts to diversify B.C.'s sport community, we are very pleased to award Affiliate status to Racquetball BC," said Charlene Krepiakevich, CEO of viaSport, the province's agency for sport. "The additional support available through this new status will allow Racquetball BC to take advantage of every opportunity to expand the reach of their organization and create meaningful sport experiences for their members."
BC Racquetball Association was formed in the 1970s and has hosted dozens of events including junior nationals, national championships, and national team selection events in B.C. In 2011, the BC Racquetball Association ceased to operate as an official Provincial Sport Organization. Nevertheless, there continued to be annual tournaments at the local, provincial and national level, busy courts in 6 BC Games zones, active junior development, and an Aboriginal youth program.
With national and international champions hailing from cities around B.C. including Kelowna, Vancouver, North Vancouver, Prince George and Coquitlam, B.C.'s racquetball community is thriving. Notably, Christie Van Hees and Lindsay Myers were champions on the professional circuit and are members of the Racquetball Canada Hall of Fame. Cal Smith is also a Hall of Fame inductee for his contributions provincially, nationally and internationally as a referee.
"We at Racquetball BC are excited and committed to growing and developing the sport of racquetball in B.C." said Cheryl McKeeman, president of Racquetball BC, "With the support of Racquetball Canada and viaSport we were able to achieve Affiliated Status as a Provincial Sport Organization and look forward to further growth and development of the organization and sport," added Jennifer Falloon, executive director of Racquetball BC.
About Racquetball BC
Racquetball BC has a strong history of placing athletes on Canada's elite and junior national teams. They offer programming and tournaments at the provincial and community level and work closely with their national organization, Racquetball Canada, to offer developmental and high-performance programs across Canada for athletes, coaches and officials. Racquetball Canada's national teams compete in the Pan Am Games, Pan Am Championships and the World Games as well as the World Championships at both the junior and elite level. Learn more at www. racquetballbc.org
About viaSport
viaSport British Columbia is a not-for-profit organization created with the support of the provincial government as a legacy of the 2010 Games. viaSport leads the province's sport sector to build a stronger, more effective system that brings more families to the field of play and more fans into the stands. viaSport's work supports amateur sport organizations in delivering safe, inclusive and meaningful sport experiences for all British Columbians while working closely with the Province of B.C. to administer sport funding and grants. Learn more at www.viasport.ca.