Video Archives: 2015 Mackenzie Investments Whistler Cup exposes world's top alpine ski racers
Apr 07, 2015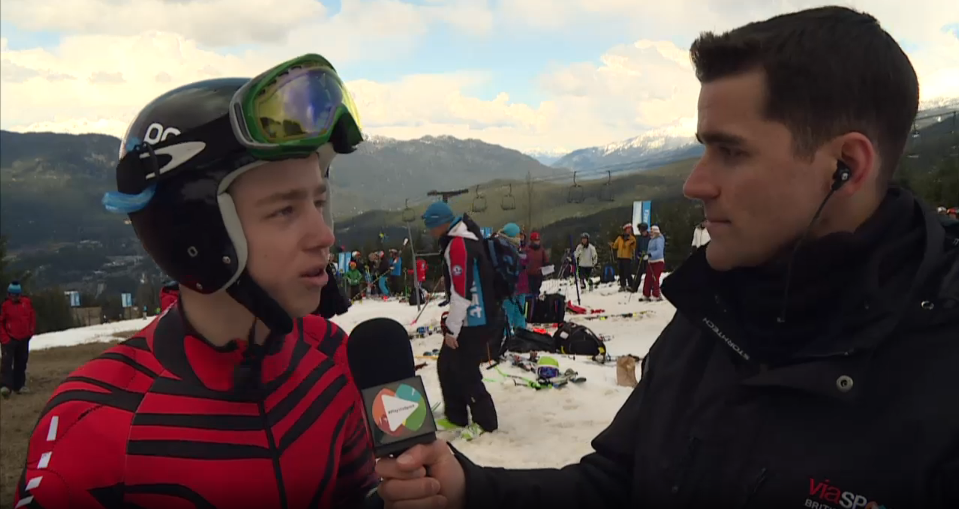 Over the Easter long weekend, viaSport TV set up camp on Whistler Blackcomb to capture some of the world's top youth alpine ski racers competing here in British Columbia.
Between April 3 – 5, our live-stream of the Mackenzie Investments Whistler Cup broadcast hundreds of alpine ski races featuring state-of-the-art live-timing and expert commentary. BCIT broadcast student and viaSport TV reporter Cory Correia was also on-site conducting live interviews with racers, coaches and fans. 
To date, the live-stream has brought in over 20,000 views from 75 countries worldwide.
Miss the live-stream? There are more than 12 hours of on-demand race coverage and interviews available right at your fingertips. Watch online on your computer, tablet or mobile device. 
This year's live-stream was presented by Mackenzie Investments and sponsored by Whistler Blackcomb. 
See what's coming up next at viasport.ca/tv