Watch live! 2017 BC Junior Curling Championships
Dec 14, 2016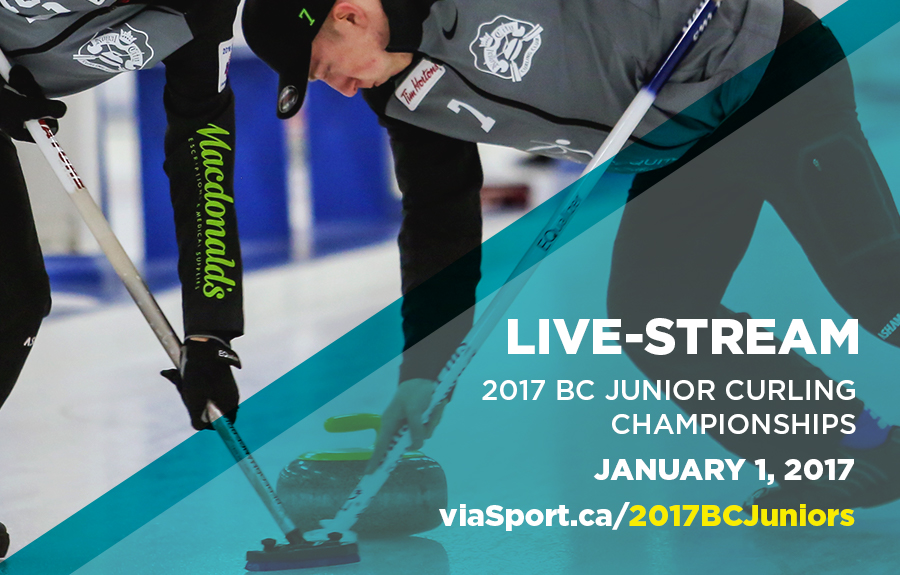 Having achieved gold and silver medals in curling from the past two winter Olympics, it's safe to say that Canadians dominate at this thrilling sport of chess on ice. The excitement around curling also transcends beyond the ice, as it was one of the most watched competitions at the 2014 and 2010 Vancouver Winter Olympics. Additionally, #curling was the most mentioned hashtag on Twitter throughout the Olympics. 
B.C. youth competing in curling has been on the rise given the success of Team Canada on the international front. Some of the Team B.C. successes include a Canadian Junior title in 2013, silver medals in 2014 and 2016, and a bronze medal in 2016. Two B.C. youth curlers have also won gold at the Youth Olympic Games in Lillehammer in 2016. 
On January 1, 2017, viaSport Media will be on-site at the Royal Curling Centre to live-stream the emerging, young talent across the province at the 2017 BC Junior Curling Championship. The winning teams will go on to compete for a national title at the 2017 Canadian Junior Curling Championships.