Watch on demand! Sport climbing Canadian Speed & Difficulty Nationals
May 20, 2015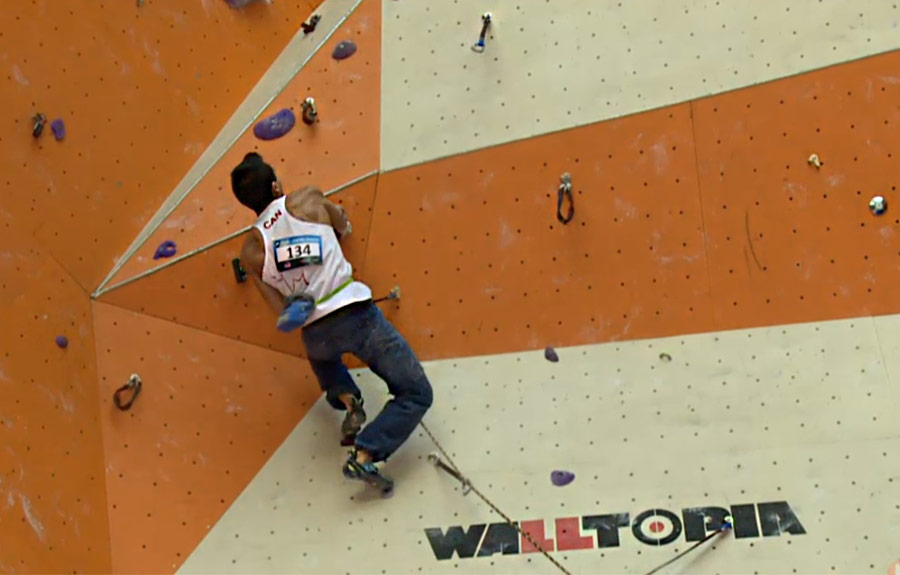 Watch it here! More than 14 hours of sport climbing footage from the 2015 Canadian Speed and Difficulty Nationals are available to watch on-demand through viaSport TV. 
Watch the competition for the first (or second) time and share with your friends and family that couldn't be there in person. 
Over three intense days of competition, the live-stream and on demand footage has already surpasses 9,300 views and counting from 88 countries world-wide!
Access the on-demand footage now on viaSport TV  
---

 Enjoying the @viasportbc replay from yesterday's @ClimbingCanada national semis. Looking forward to a great final! #climbing | @CTVJefferson

 @ViaSportBC @ClimbingCanada @bouldersclimb Thanks for live streaming climbing championships. Sharing #sportclimbing with the wider world | @HelenYeungRD

 @ViaSportBC greetings from Hamilton, Ontario, Canada. Enjoying the coverage and supporting our teammates from Climbers Rock | @gowrench
 

 Thanks for the live streaming! For those of us unable to make the trip, it is greatly appreciated! | Sally Vince

 So excited to be able to watch all the excitement and great climbing… | Andrea Kollo

 Great video and commentary on CDN speed and Difficulty Nationals 2015… | Gary D. Hammer