Finding newsworthy stories within your sport organization
Jul 20, 2020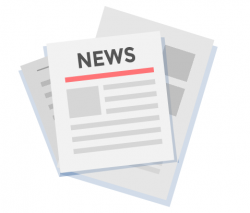 Your sport organization is filled with athletes, coaches, and volunteers who are accomplishing amazing feats, so why does the news media never pick up on your press releases? Maybe you're not telling the right stories. Media relations are just another form of storytelling. Before you can begin designing a media strategy, writing press releases and pitching to reporters, you need to uncover the kind of stories that are going to get you attention. In this module, we'll help you identify what makes a story newsworthy and share tips on how to find them within your organization.
What makes a great news story?
Journalists rely on press releases and other forms of pitching to find their stories. In fact, studies have shown that over 80% of news stories came from press releases or PR representatives. The problem is, however, that a disconnect often exists between what an organization thinks is a great story and what a reporter wants to cover. This disconnect is so great that one public relations professional we spoke to said that she believed that only about 10% of press releases put out by amateur sports organizations were actually newsworthy. Yikes.
If too many of your press releases are uninteresting, journalists might tune you out. Luckily, decades of scholars have researched what kinds of stories resonate with audiences. According to their findings, a newsworthy story should have several of the following elements:
Timeliness: As the old saying goes, if it's not new, it's not news. Timeliness is perhaps the biggest factor in determining newsworthiness. If your provincial team won a national title, the media wants to hear about it immediately, not two weeks later.
Currency: Does your story relate to another story that's currently in the news? For example, during the Women's World Cup, a reporter might be interested in a story about how your soccer organization is helping to create the next generation of stars.
Proximity: Sports stories should usually be local or feature people with local connections. Proximity is especially important when it comes to small communities.
Extremes or superlatives: Many amateur sports stories gain traction because the person involved has done something unprecedented, such as breaking a record or winning a title that the city/province has never won before. If you can use phrases like "the biggest tournament in the Pacific Northwest," "the longest winning streak," "the fastest runner under 16," etc., you are more likely to attract media attention.
Impact: Journalists have a responsibility to serve the public, so stories that affect a larger number of people gain precedence over those that don't. The story of the closure of a popular soccer field, for example, would be more newsworthy than the closure of a remote hiking trail.
Novelty/Oddity: The advent of Internet journalism has led to an increase in stories that are quirky or unique. (Think of how many funny cat videos now get shown on reputable news sites). A story about triplets playing on the same soccer team, for example, might pique the media's attention.
Drama: Think back to the last book or movie that you enjoyed. It's likely that dramatic elements such as mystery and suspense helped to keep you engaged. The same is true with non-fiction stories. A small amount of dramatic tension will increase your story's appeal, even if the suspense is as minor as "Will the star player recover from his injury in time to play in the big game?"
Prominence: Stories about famous people get more coverage than stories about regular people.
Conflict: All stories have some form of conflict. (When was the last time you saw a newspaper headline that read 'Things are fine and nothing bad has happened?") Conflict, however, doesn't have to be negative. In fact, most sports have the built-in conflict of two teams facing off against one another or two star athletes going head-to-head.
Human Interest: Human interest stories are intended to give the audience an emotional response, so they don't have to be timely or impact a large number of people. Your organization is probably filled with good human interest stories, especially at the non-elite levels.
Usefulness: Does your story teach the audience something useful? For example, the general public might be interested in learning fitness tips from Olympic athletes.
David vs. Goliath: If you've ever watched a sports movie such as "Mighty Ducks" or "Bad News Years," you know that an underdog story resonates with the general public.
How can I find great stories within my organization?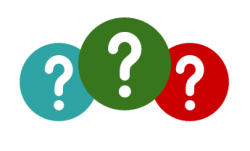 In most sports organizations, the people who have access to the most newsworthy stories are not usually the ones in charge of bringing those stories to the public's attention. Your coach is too busy getting her star player to have a peak performance to consider that the athlete's background as a refugee from a war-torn country is a compelling human interest story. How do you uncover great stories? (For more tips on uncovering stories for social media, click here.)
The organizations that have the most success in this area make story collecting a regular part of their routine. Members have multiple opportunities to bring positive stories to the organization's attention, and these stories are regularly discussed at monthly meetings, then disseminated in newsletters, donations campaigns, social media content and via the media. For these organizations, story collecting is not an onerous task, but a way to celebrate their members' accomplishments and the impact that their sport has on their lives.
To make story gathering a regular occasion in your organization:
Educate your members on what makes a good story: Most people don't think that they're remarkable, even if they are. Through your website, newsletter and social media, provide your members with examples of what kinds of stories you're looking for.
Bring storytelling into meetings: Story collecting gets easier when it's not just one person's responsibility. Start off regular meetings by asking each person to share a positive moment or success story. Not only will you gather a high volume of stories, but you'll also begin your meeting on a positive note.
Build story collecting into your registration forms and feedback surveys. Many athletes, especially if they're teenagers, are unlikely to sing their own praises. Parents, however, have no such reservations. Include a question such as "Does your child have a remarkable story? Has he or she overcome an obstacle or other barrier to compete in our sport?" in your registration form. When you send out your post-season feedback survey, ask parents to share a highlight or positive story. Make sure to include a check box so that parents can consent to having the story shared.
Ask teammates and coaches: Even high-performance athletes struggle to identify why they're interesting. Instead, ask the people around them. Instead of getting an athlete to fill out his or her own bio form, get teammates to interview each other. Connect with coaches at the beginning of the season to make them aware of the kind of stories you're looking for, and check in with them regularly.
Provide an incentive: We all know that effective stories help your organization to raise awareness about your sport, solicit donations, recruit volunteers, athletes and officials and other important tasks. Sometimes, however, people need a more concrete incentive. Hold a monthly or quarterly story contest through social media or your newsletter. The member who sends in the most impactful story will receive a small gift card or a free yearly membership. A few Tim Horton's gift cards are a small price to pay for excellent stories.
Listen and monitor social media: Your members are already telling their own stories. Listen in by following your members on Twitter, Instagram and Facebook, monitoring common hashtags and simply doing a little good, old-fashioned eavesdropping on the sidelines at events and practices.
Find a new angle: Sometimes an old story can be made new again. Think of the last time that one of your stories gained major media traction. Could you revisit it from a new angle or provide an update?
​Build trust: As you go through the process of collecting stories and pitching them to the media, make sure you check in at every step of the way to ensure that the story subjects are comfortable and are having a positive experience. If someone tells you a sensitive story and then has a bad encounter with the media, your members are unlikely to keep approaching you with new stories.
​With a little effort and some creativity, you can uncover the kind of stories that will make the media return your calls. In future modules, we'll explore how turn these stories into press releases and pitch them to the media. If you have a question about this module or a tip on how your organization finds great stories, get in the conversation by tweeting @ViasportBC or contacting info@viaSport.ca. Happy story hunting!